The Year of "Fun & Different"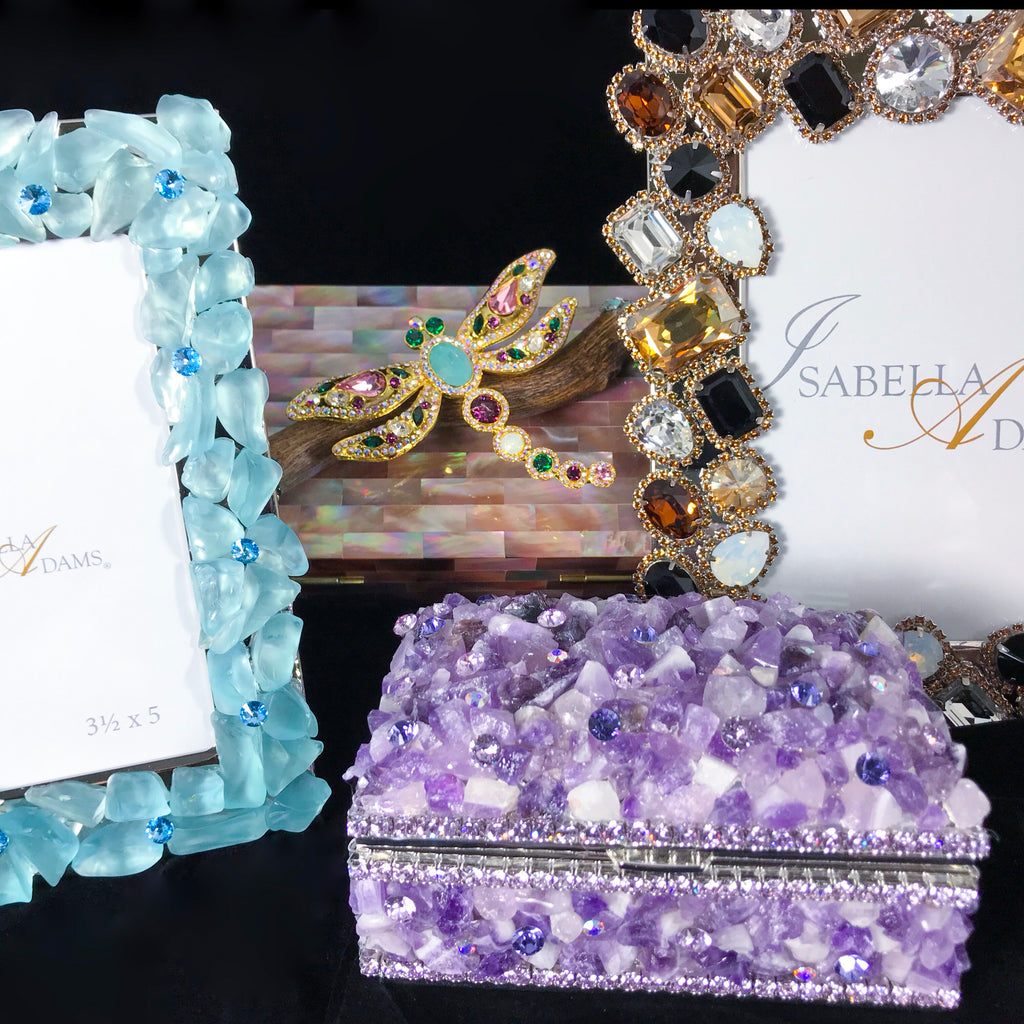 Having designed Home Goods for over 10 years, I make it a priority to flex my creative muscles and challenge myself to create pieces that are fresh and exciting.
Every year I try to look and evaluate my product line and ask myself, "What could I do differently?" So, this year I've taken myself to task, more so than ever before, to reach outside my comfort zone, let my creative instinct run wild and create pieces that challenge me, that excite me, and most importantly, that I find fun and different.
With all that in mind, I've created a Brand New line of Home Goods that takes all of those notions to heart. Using new mediums and materials like Sea Glass and Finely Crushed Gemstones and taking older designs and turning them up to 11 to be bigger and bolder, I've decided that for Isabella Adams Designs, 2018 is the year of taking risks, climbing new mountains, and painting with a broader canvas. 2018 is the year of "Fun and Different".

- From The Desk of Isabella
Isabella Adams